Form: RSP
Description
Who can register as a RSP?
Any type of organisation can register as a RSP provided your organisation meets the necessary criteria. Organisations seeking to be a RSP need to meet the eligibility criteria in each of the research fields for which they are seeking registration.
Research Fields
A RSP's registration specifies the fields in which it is capable of undertaking research. The research fields that are recognised by the R&D Tax Incentive are those that are identified in the Australian and New Zealand Standard Research Classification 2008.
For the purposes of claiming the R&D Tax Incentive, expenditure is only treated as being 'to a RSP' if it is:
to an organisation currently registered with Innovation Australia as a RSP; and
on R&D activities that are in research fields specified in the RSP's registration.
Therefore, while a R&D entity with a total claim of less than $20,000 can normally receive R&D Tax Offsets for expenditure contracted to a RSP, they cannot receive this benefit if the R&D activities are not in research fields specified in the RSP's registration.
This form is a SmartForm with dynamic questioning and built in guidance to assist an applicant with the information sought in the application. Applicants can also refer to the Application Notes which consolidates the help within the form. The application notes and further information about the R&D Tax Incentive, Research Service Providers and advance and overseas findings can be found on AusIndustry's website.
Requirements
To complete this form you will need:
The form functions best when it is completed using the most recent version of Adobe Reader. Adobe Reader version 9.1 or higher is the minimum requirement to complete the form. If your version of Adobe Reader does not meet this minimum requirement you will be prompted to update your version, if you do no not update your version of Adobe you will have difficulty in displaying the form correctly or it may not display at all.
If you are using a Mac or Linux system, please save the form and open it in Adobe Reader, rather than your system's default PDF viewer.
Service Provided By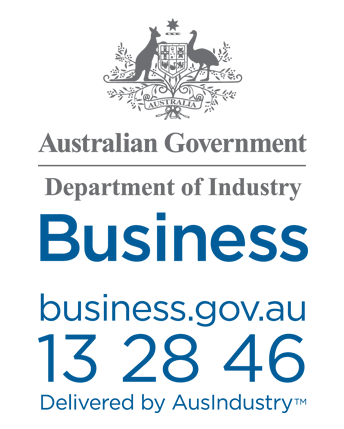 Application Form to become a Research Service Provider
The Department of Industry's single business service provides an easy-to-access service that is available to businesses of all sizes, in all locations, and in any sector of the economy. From self-service through business.gov.au, contact via 13 28 46, to a more in-depth face-to-face service from AusIndustry's national network, businesses can get the support they need in the way that suits them best.
For assistance with any technical issues experienced with the form call 13 28 46 between 8am-8pm Monday to Friday AEDT/AEST or submit your enquiry through our online enquiry form.
PDF downloads
PDF forms open in a new browser window and may require a later version of Adobe Reader .